Using our Bulk Editor, you can upload multiple items at once. It's especially handy for large batches of photos! Additionally, you can use the bulk editor to edit multiple listed at once. When multiple products are selected, they can be bulk edited with the same information. For example, if you select products A, B, and C, change the product description, then save the changes, products A, B, and C will have the same exact product description.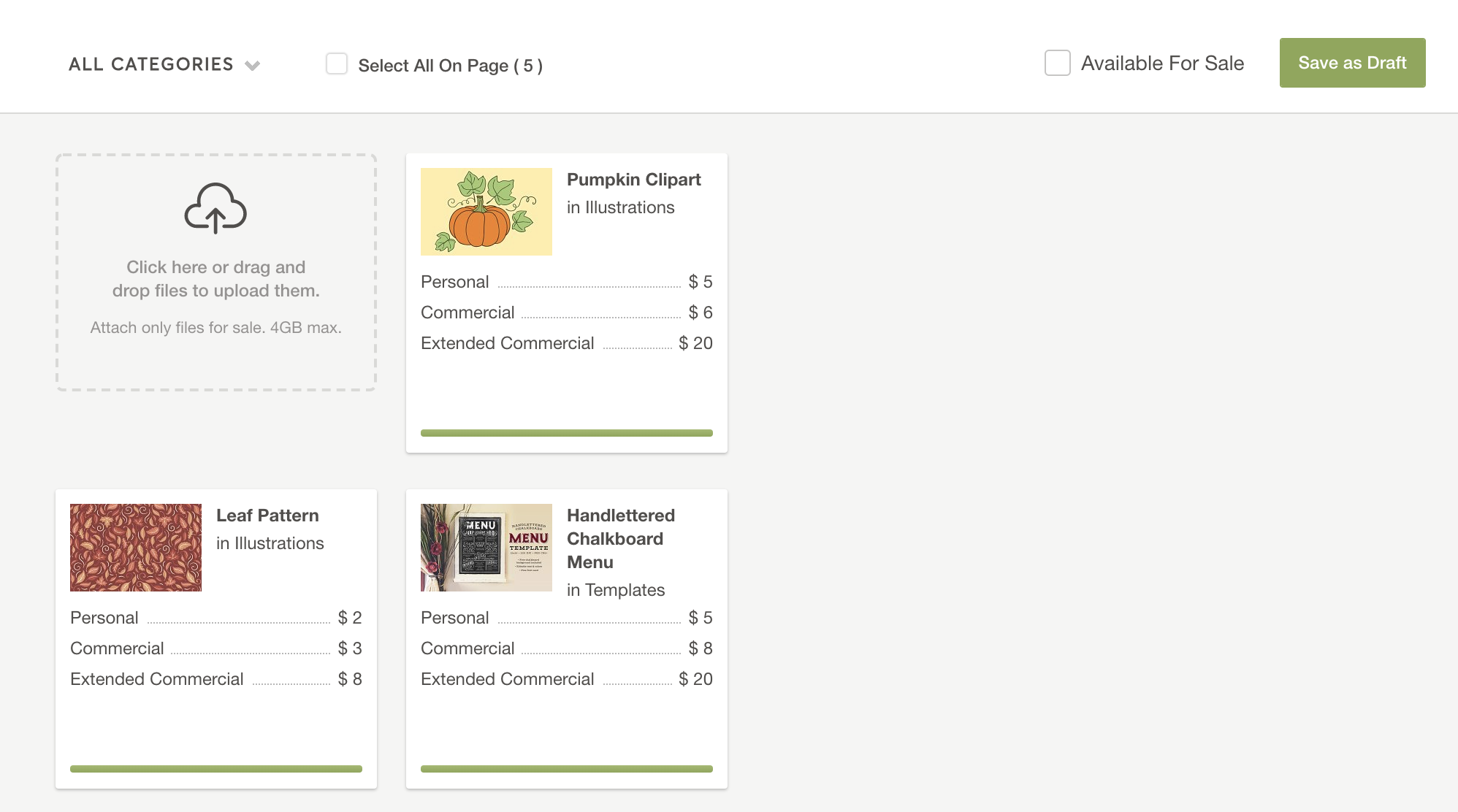 Note: Be careful when editing multiple products! Once the changes are saved, they cannot be reverted.
To upload Photos using our Bulk Uploader, follow these steps:
Visit our Bulk Editor page. Alternatively, visit your shop page and click Add or Edit Multiple Products.
Select photos in your system, then drag them to the area that says "Click here to drag and drop files to upload them"
You'll see a progress bar for a few moments as the photos upload. After the products are finished uploading, you'll see your products appear. Products that show an orange exclamation mark still need more information.
You can edit products individually by clicking on the product and making the updates.
You can edit multiple products by selecting products and holding down SHIFT on your keyboard. Any subsequent edits you make will be applied to all of the selected products.
If you're uploading Photos, use these tips to fill out your photos' IPTC information so several fields (like tags and description) will auto-populate.
When all of the information for each product is filled out, you can set them for sale by selecting products and clicking "Available for Sale" at the top. You can also save them as drafts and come back to the Bulk Uploader later.
Do you have an FTP Upload Method?
Sorry, we do not offer nor support an FTP.
Do you have an upload limit?
Creative Market allows our Shop Owners to create a maximum of 200,000 products.