What if I have a technical problem with a purchase?
Do you have a technical issue with the product? 9 times out of 10 the shop owner is able to resolve your technical concern, so you should contact the shop owner directly to get your specific question answered. Do this by sending them a private message or posting in the comments section of the product page.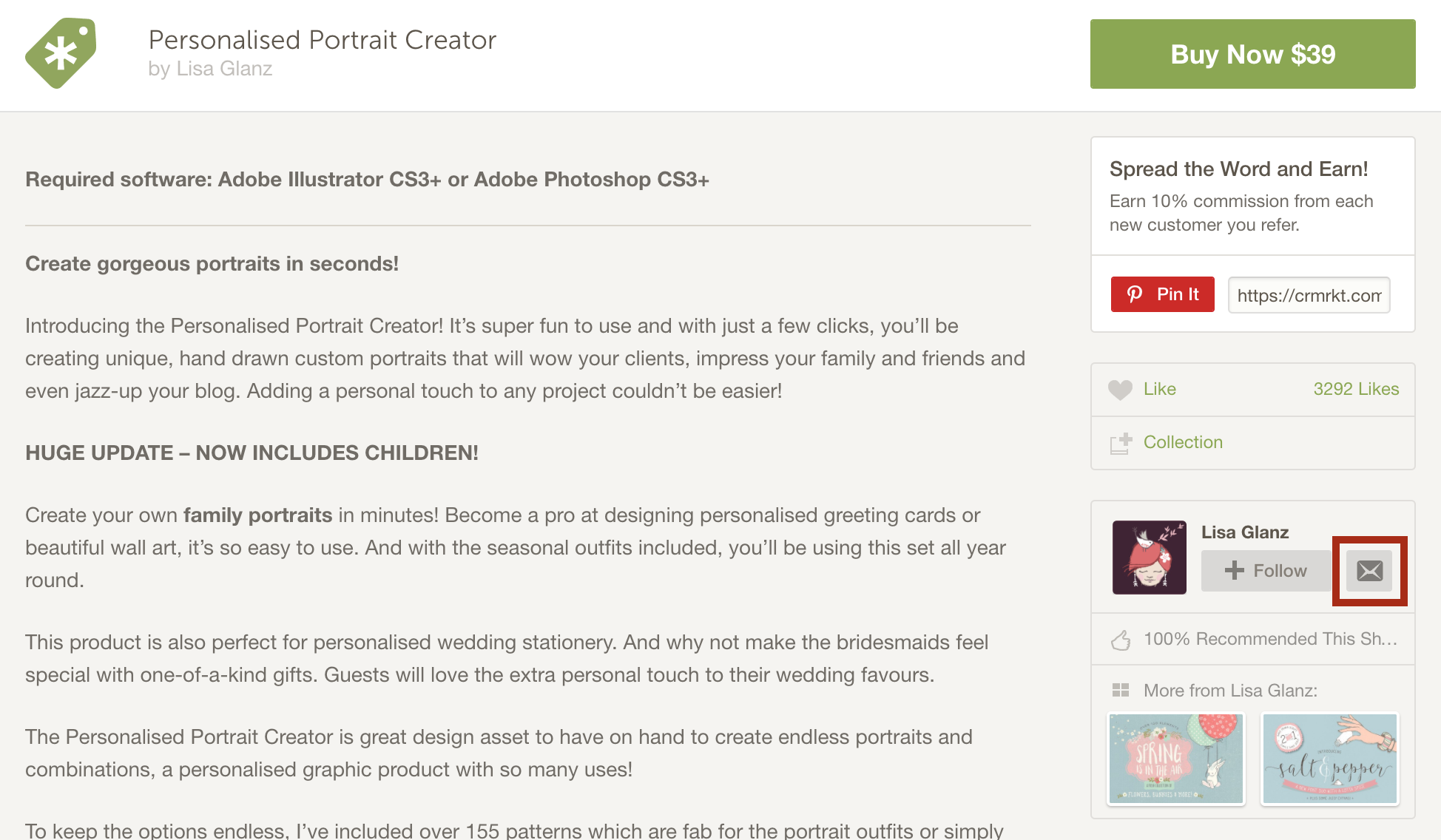 Most shop owners sell on Creative Market part time, so they may take a few days to reply. Please note: If we contact them on your behalf, it increases the time to reply to you. However, if you don't receive a response in a couple of days, please feel free to contact Support.