How do I contact a Shop Owner about an item?
If you have questions about a product, we recommend contacting the Shop Owner from the product page. You can do this a couple of ways!
To send someone a message about a specific product, simply visit the product page of the item you purchased, scroll down, and click the "Contact Support" button to the right of the Frequently Asked Question section.

At this point, you'll have a chance to direct your message to the appropriate channel: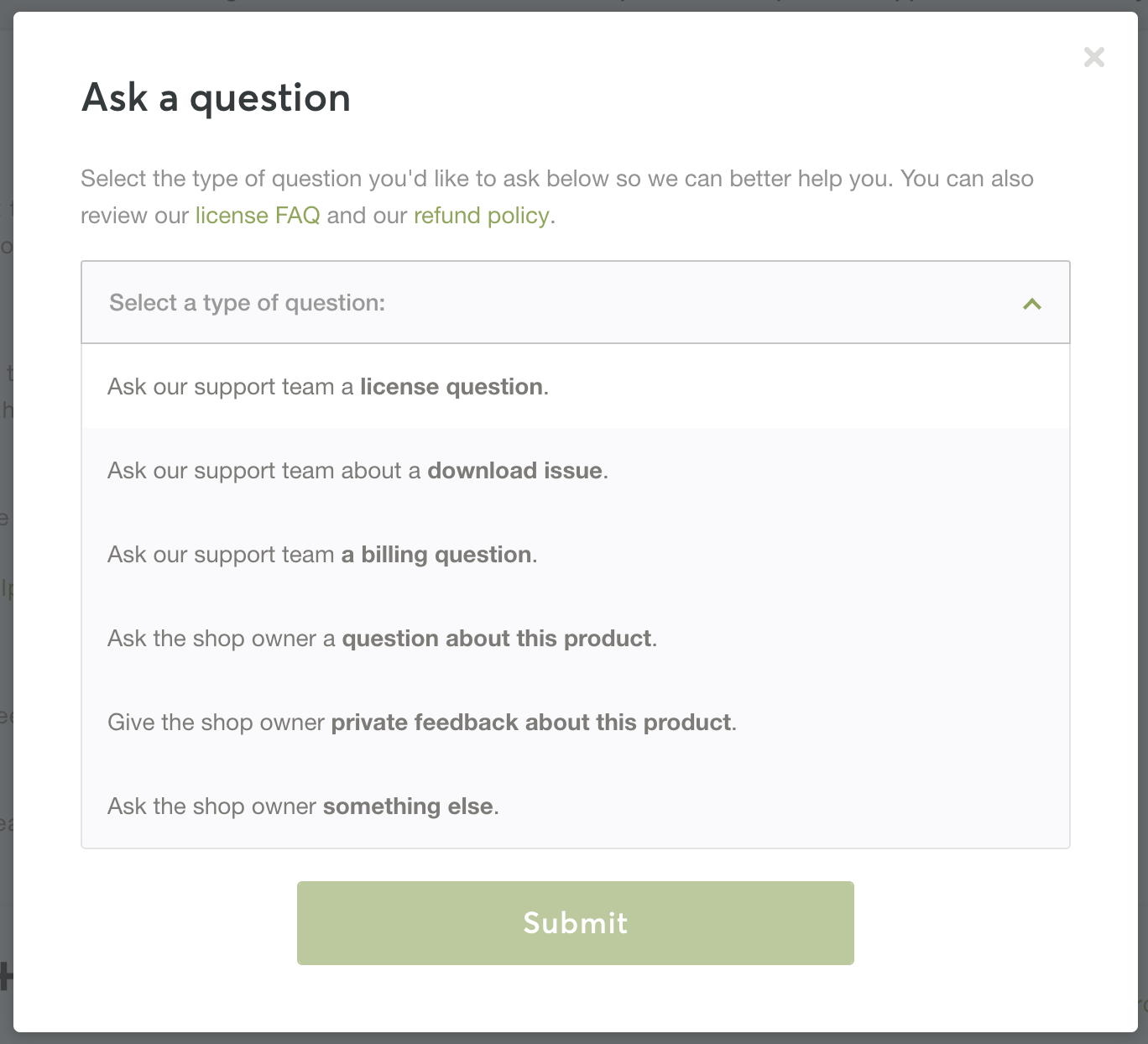 You can also message a Shop Owner by scrolling down to "Meet the Shop" on the product page and by clicking "Message."

Finally, you can send the Shop Owner a message directly from their profile page by clicking the message button on the right:

Most shop owners sell on Creative Market part time, so they may take a few days to reply, especially since many of our Shop Owners operate on different time zones around the world. Please note: If we contact them on your behalf, it increases the time to reply to you. However, if you don't receive a response to a technical question about a purchase within 2-3 business days, please feel free to contact Support.