All About Product Listings
Summary: Here's a handy guide to interpreting a product listing and finding out the most possible about the product you're about to purchase.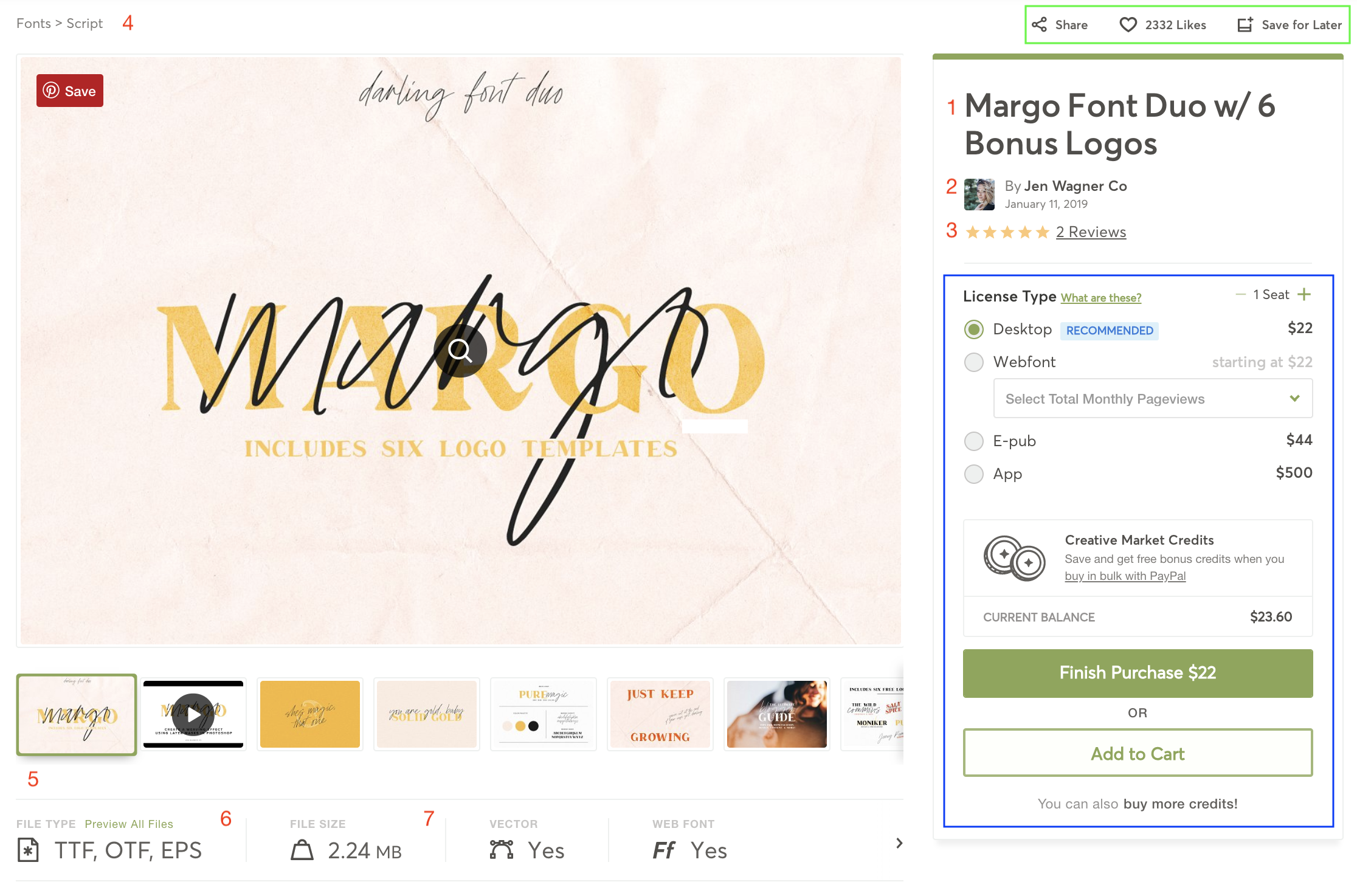 (Product Shown: Margo Font Duo by Jen Wagner Co)
Actions

(boxed in green)

: You can share the product, , or save it for later ( .)
Purchase Flow

(boxed in blue)

:

If your balance won't cover the purchase, you can enter credit card information right above Finish Purchase.

These include file size ( Other product attributes: , dimensions, DPI, and other attributes. Click the arrow on the far right to view more.