All About Creative Market's Shopping Cart
Creative Market's shopping cart can help you minimize your credit card transactions, easily add multiple license seats, or simply buy all the products you want at once! Here are a few ways to add products to your cart:
From any page of search results
Mousing over on any product in search results will show you a small cart icon. Clicking this icon will add the product to your cart and allow you to keep browsing. When an item is added to your cart, you'll see the number change beside the shopping cart icon by your profile.

To review the items in your cart, just click this shopping cart icon.
Note: Prior to purchase, we recommend that you review the listing description of each product carefully to make sure you're aware of the software that's required. After visiting your cart, you may also visit individual product pages by clicking the item of the item.
From a product page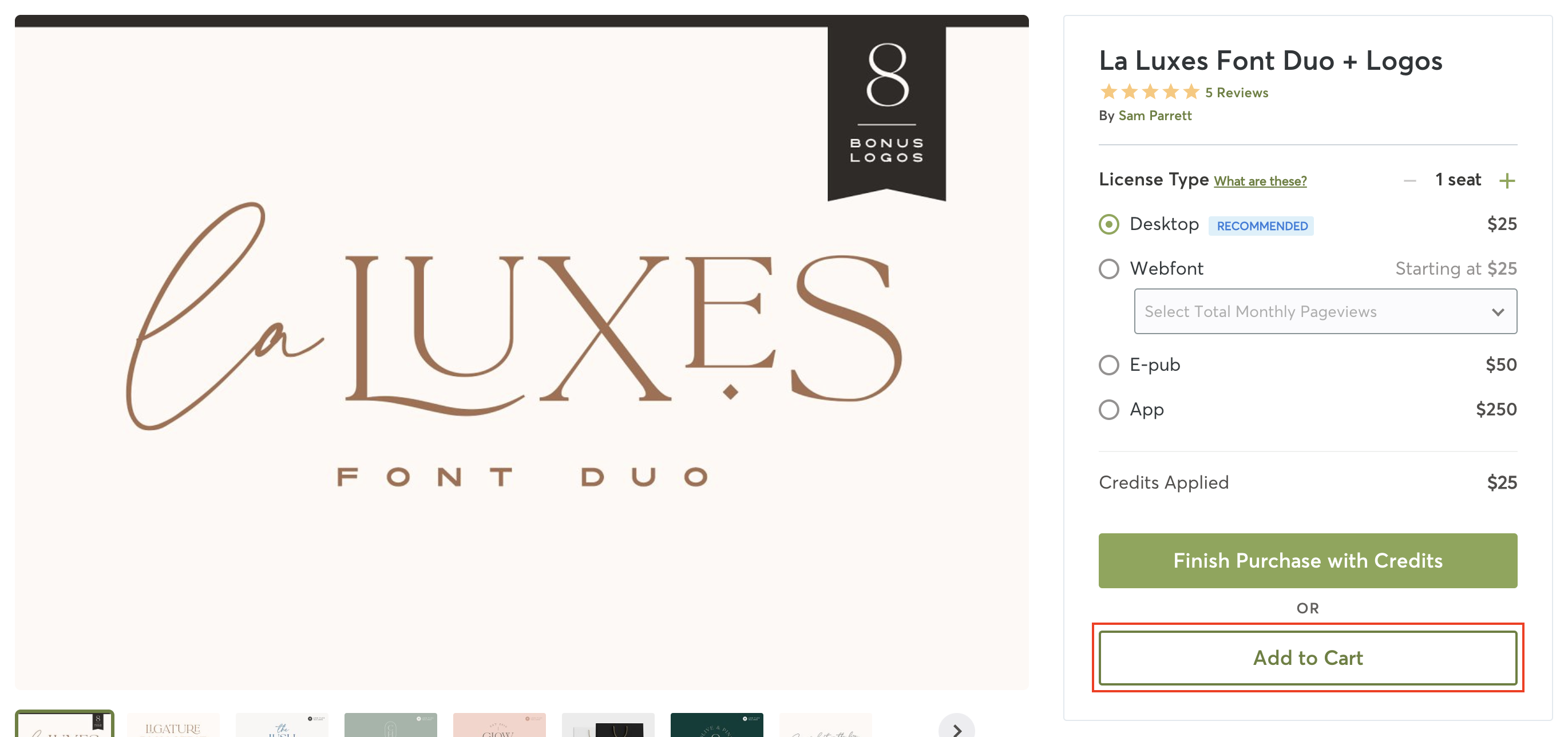 Simply click the "Add to Cart" button to add the item to your shopping cart. To check out, you can click the small cart icon by your profile in the top right corner or click the "View Cart" button on the product page that comes up when the item is added to the cart: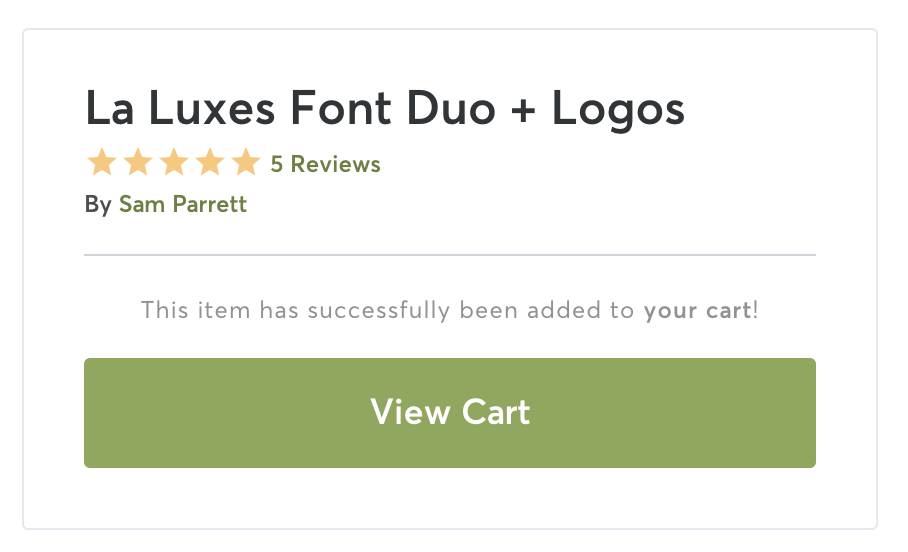 ---
Modifying your Cart and Checking Out
When you're finished adding products to your shopping cart, you can check out from anywhere on the site by clicking the small cart icon by your profile in the top right corner:

Your cart looks like this: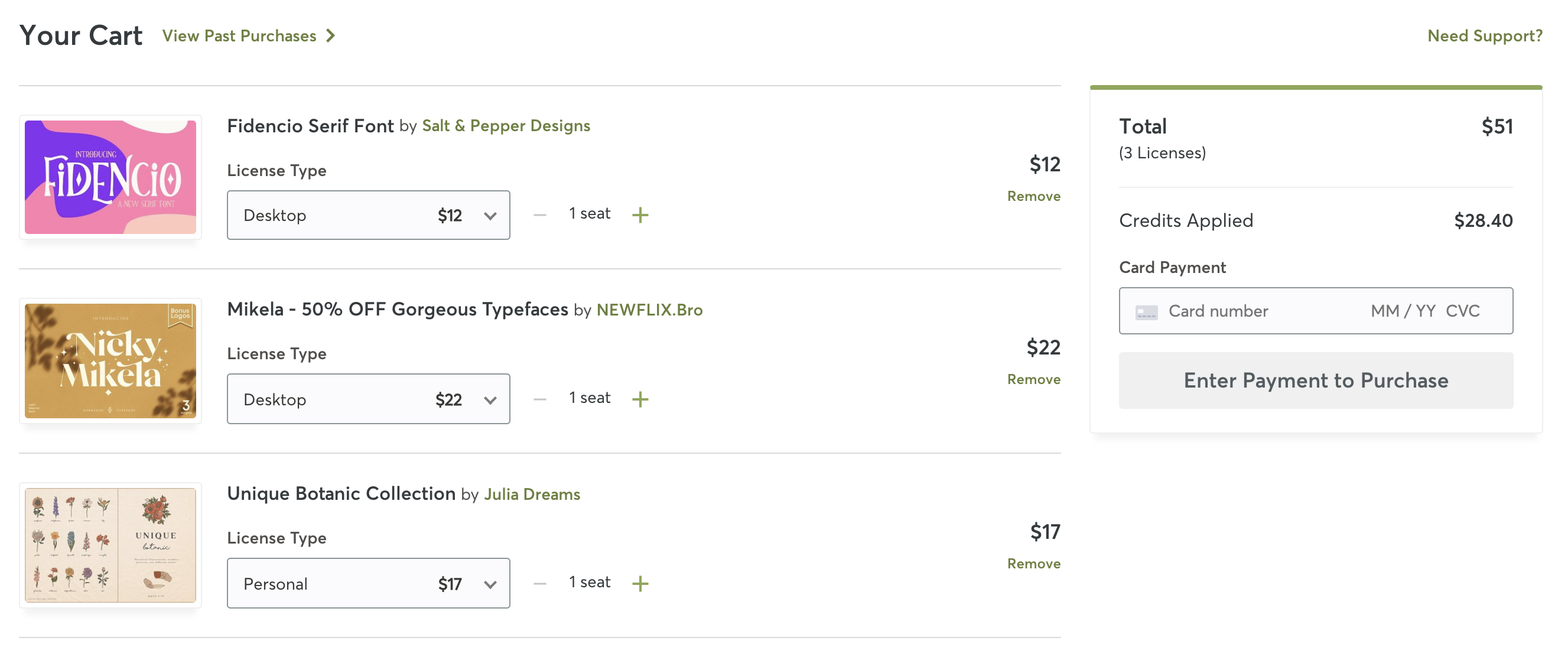 From your cart, you can do a few different things:
Visit the product page of any product in the cart. If you'd like to double-check product specs before purchase, just click the title of the product in your cart, and you'll be taken to the product page. The item will be saved in your cart, and you can access the cart again at any time by clicking the small cart icon in the top right corner.
Change the license of any product that offers an alternative license. Clicking the dropdown allows you to change the license if you'd like.
Change the number of licenses (seats) for specific item(s). Just update the QTY to any number, and your subtotal and grand total will be updated.

Remove item(s) from the cart. Just click the small "Remove" button below the # Seats of any item. You'll be given a chance to confirm, or add it to your Wish List first: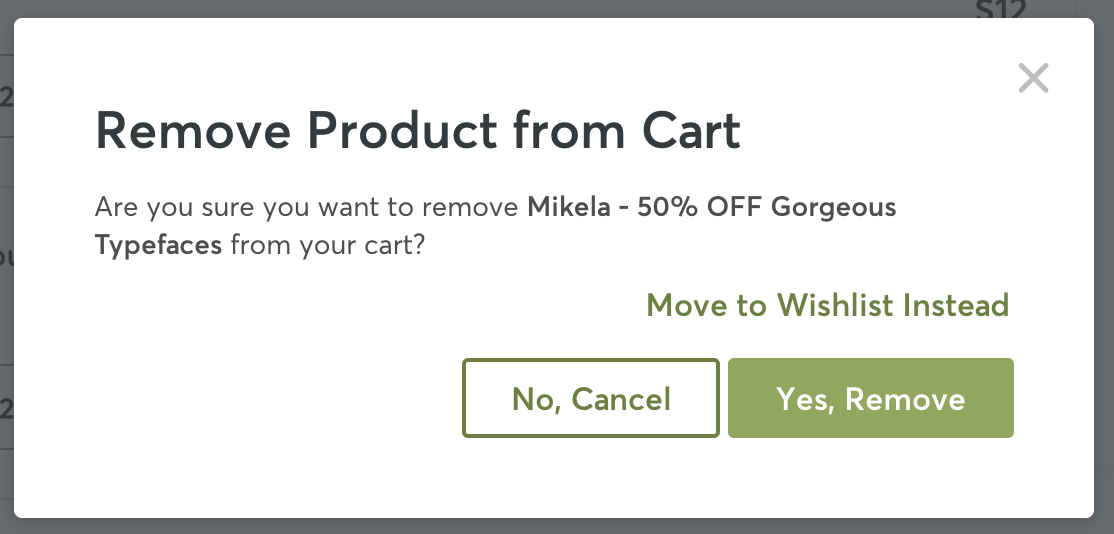 Checking Out
Completing your shopping cart purchase is set up the same way as completing a direct product purchase. The shopping cart will display the total amount at the top, followed by a breakdown of funds used to finish the purchase. Any credits in your account balance will be used first. If you don't have enough credits to finish the purchase, you may enter credit card information (and optionally save that card for future purchases.)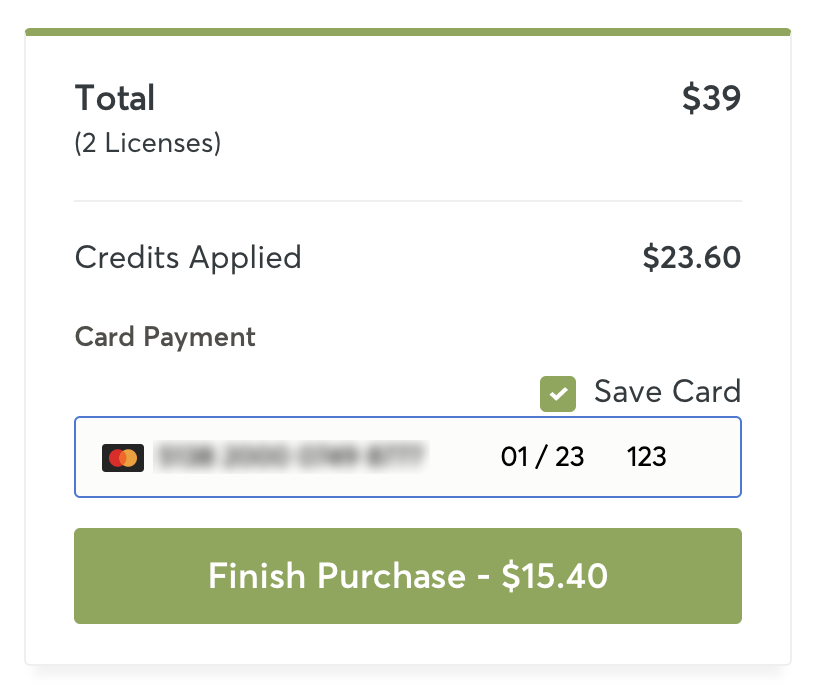 Want to use credits, but don't have enough to complete the purchase? You can top up your account balance with store credits.
When you're finished, click Finish Purchase, and you'll be billed.
---
Downloading your Cart Purchases
After finishing your purchase, you'll see a screen like this: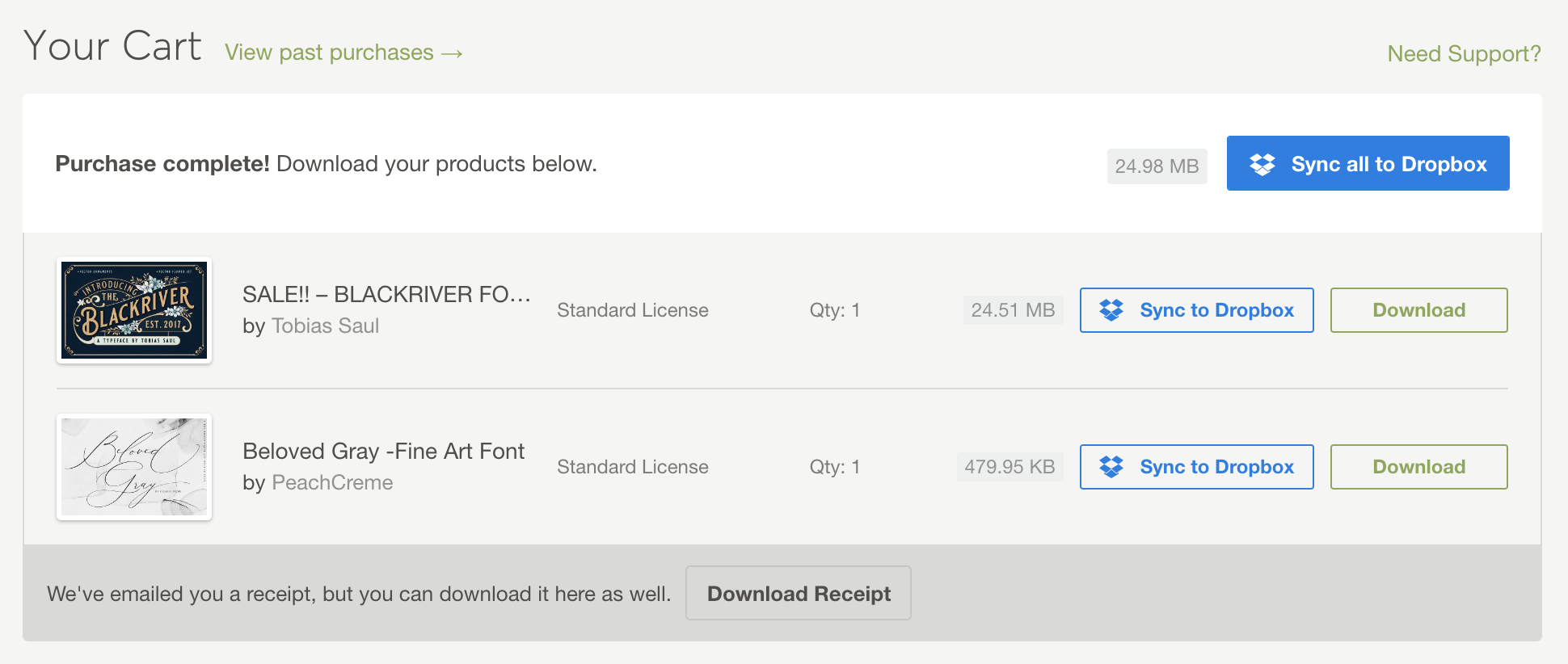 From here, you can download your purchases, sync them to Dropbox (if you have your Dropbox sync set up), or download a receipt for your purchase. If you forget to do any of these things immediately after your purchase, don't worry! You can access your shopping cart purchase at any time from your purchases page, when you're logged in: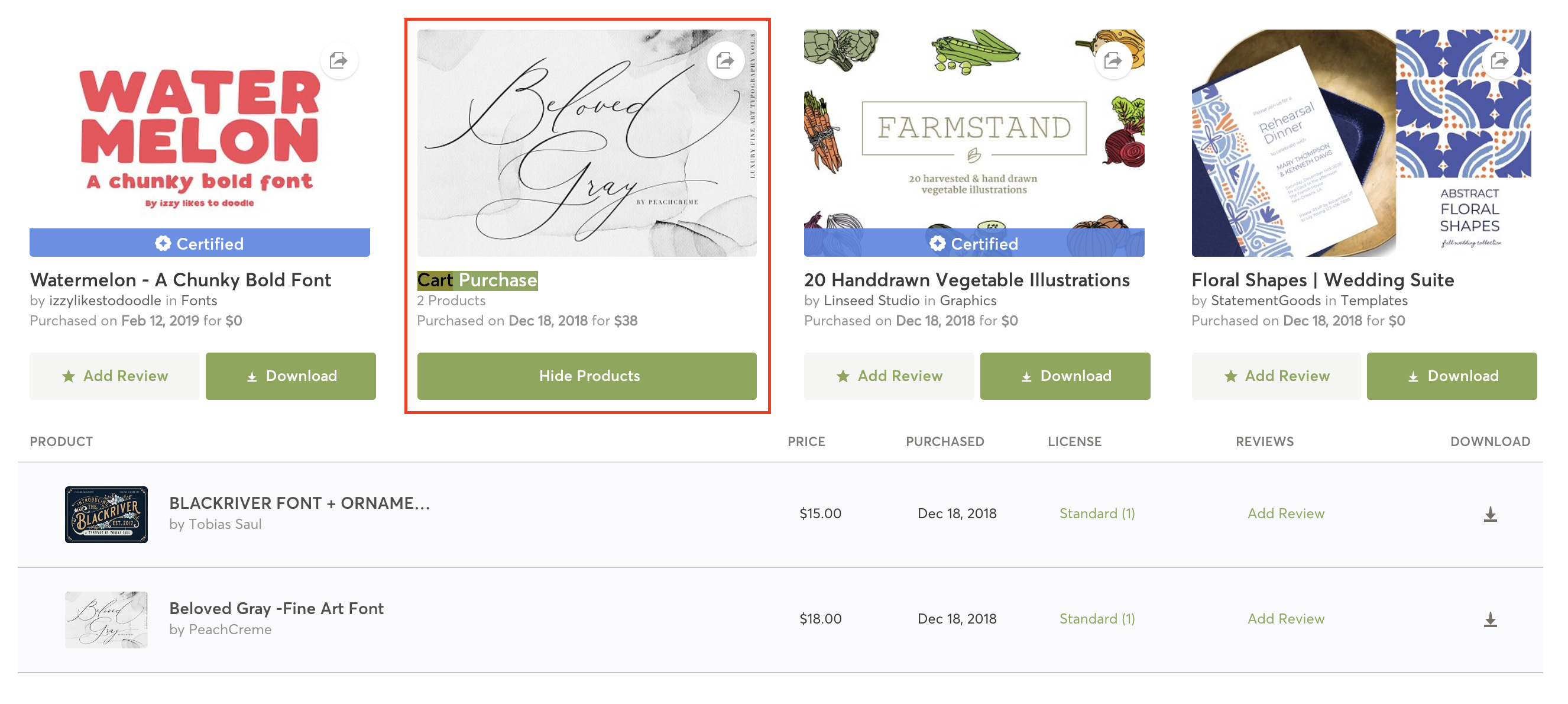 ---
Can I use a coupon on my entire shopping cart purchase?
A Creative Market promo code cannot be applied to the total amount in your shopping cart. Rather, promo codes may only be used on a single license in your shopping cart. If you have a coupon on your account, our system will apply it to one seat of the license of the highest value in your cart. If you'd like to save the coupon for later, just uncheck the coupon checkbox.
Still need help? We'd be happy to answer any additional questions you have! Just reach out to us here.