See a product you love on Creative Market? You can now embed that product on your blog or website using the code provided through the Product Embed Widget. The embed is responsive, automatically updates, and will include tracking so partners receive credit for any referred users.
Keep reading this article for information on what an embed code is, instructions for accessing the code and inserting it into your blog or website, and FAQs.
What is an embed code?
An embed code is a snippet of HTML which allows you to place content from other sites directly on your site or blog. The embed code ensures that certain styles, behaviour, and copy move seamlessly over when pasted into the code of your site.
Accessing and Copying the Embed Code
The Product Embed Widget can be found on the top right side on any product page, once you're signed in.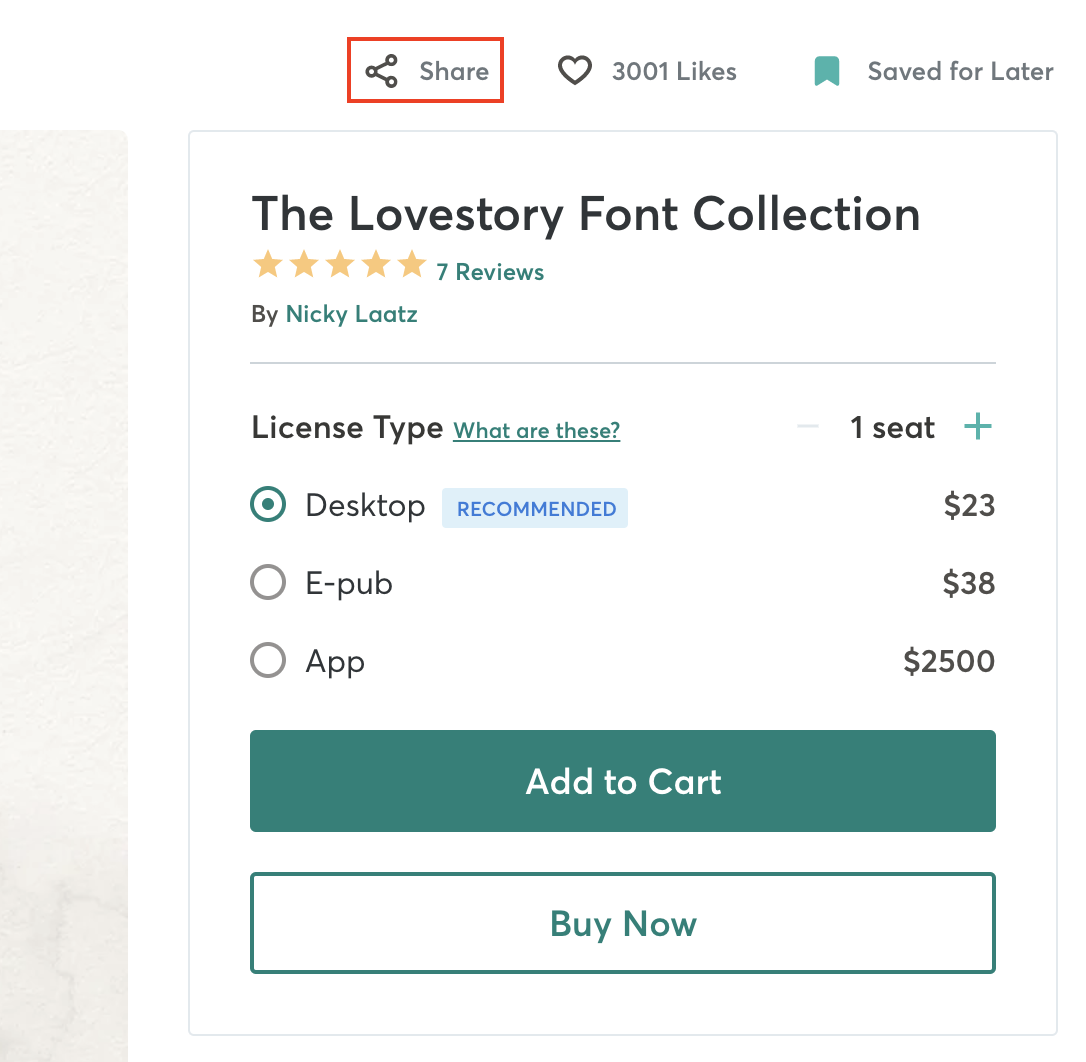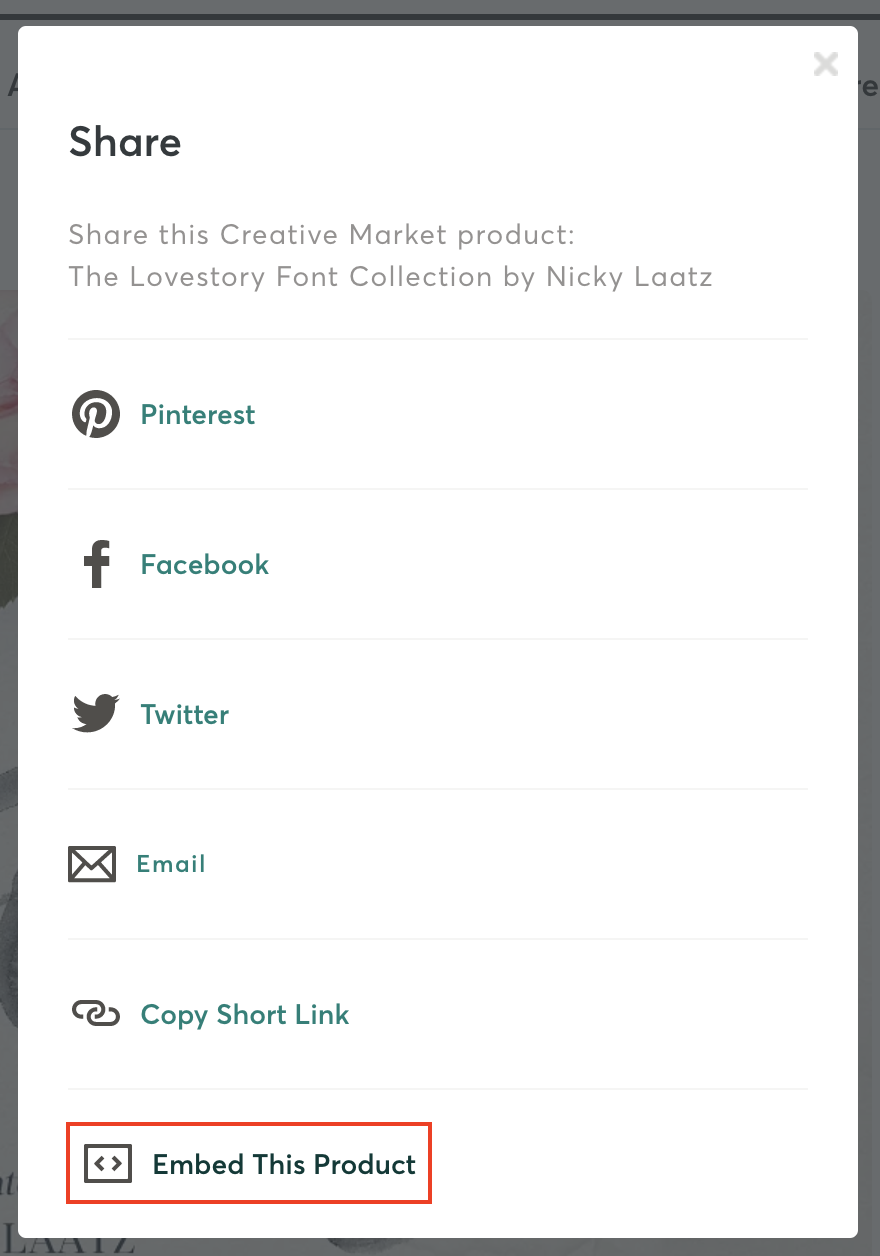 Once you've clicked the "Embed this product" button, the widget will pop up. You can preview the embed and copy or view the code directly in the widget.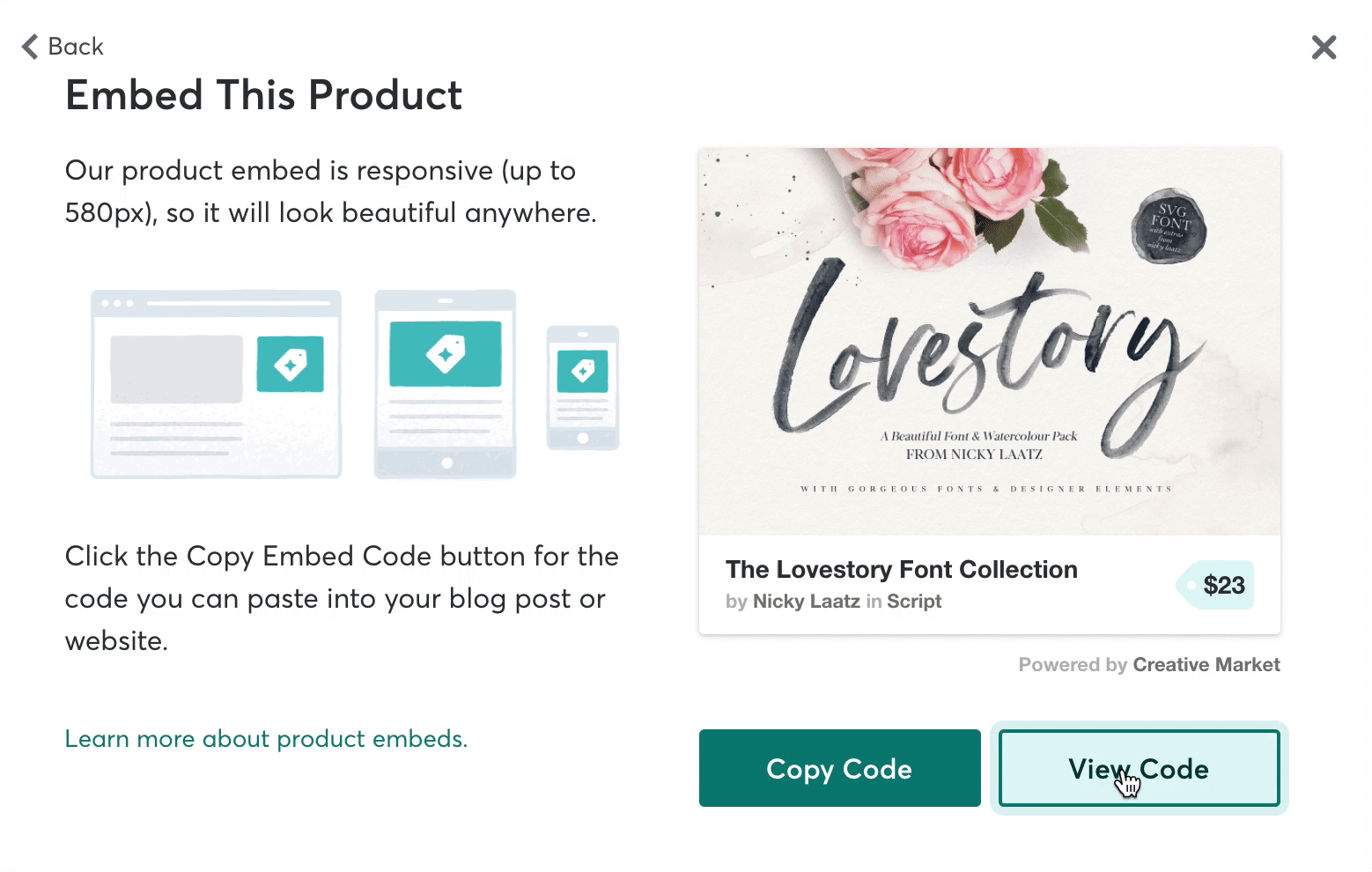 Pasting the Embed Code on your Site or Blog
Now that you've copied your embed code, you can paste into the source code of your blog or website. Navigate to the code view on your CMS (finding this will vary by tool, but it is usually labeled as code, HTML, or </>).
Now paste your embed code where you'd like it to appear within your code. Be sure you're not pasting it within another snippet of code to avoid any errors!
The final product will look like this:
Loading Preview...
Powered by Creative Market
---
FAQ
Can I embed multiple products?
The embed tool allows you to embed as many products as you'd like. To add another product, you can simply follow the same steps as above. TIP: The script portion of the code only needs to be pasted once per page.
What happens if a product I have embedded is removed from the site?
If a product has been removed from the site, the embed will not load.
What happens when a viewer clicks on the product embed?
When a user clicks on the product embed a new window will open leading to the full Creative Market product page for the embedded product.
Will any sales made after clicking on the embedded product be attributed to me?
Yes! If you're a partner, we'll track purchases made after clicking on products embedded on your site just like we do when you share your partner link.
What if the embed is not showing up or is not showing up correctly?
The most common issue is that the code has been pasted within another code snippet. Check your code to make sure this is not the case.