How can I change my password?
If you DO know your old password:
You can change your password by going to your Account Settings here. You will need to enter your old password, then your new password twice (New and Verify). Finally, save your changes by clicking the green Change Password button.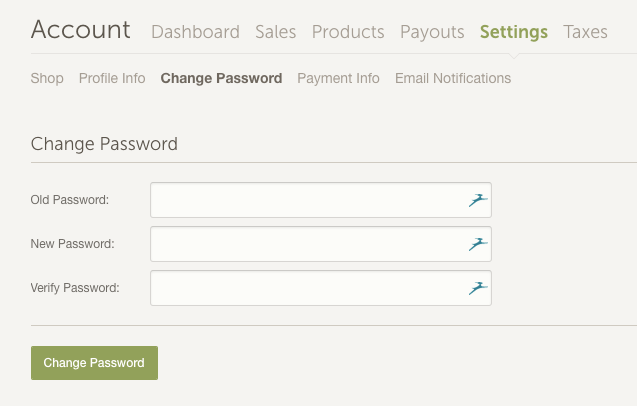 If you DO NOT know your password:
If you're trying to change your password but don't know your old password or can't log into your account, please reset your password here.