We know that our search bar is the key to connecting our customers with the products they need, so we're constantly improving our search experience and features. Here are some ways to search on Creative Market:
Using the Main Search Bar
Entering a search term in our search bar will provide search suggestions, tags based on what others are searching for, and a set of filters on the left side. You can narrow your search term by category: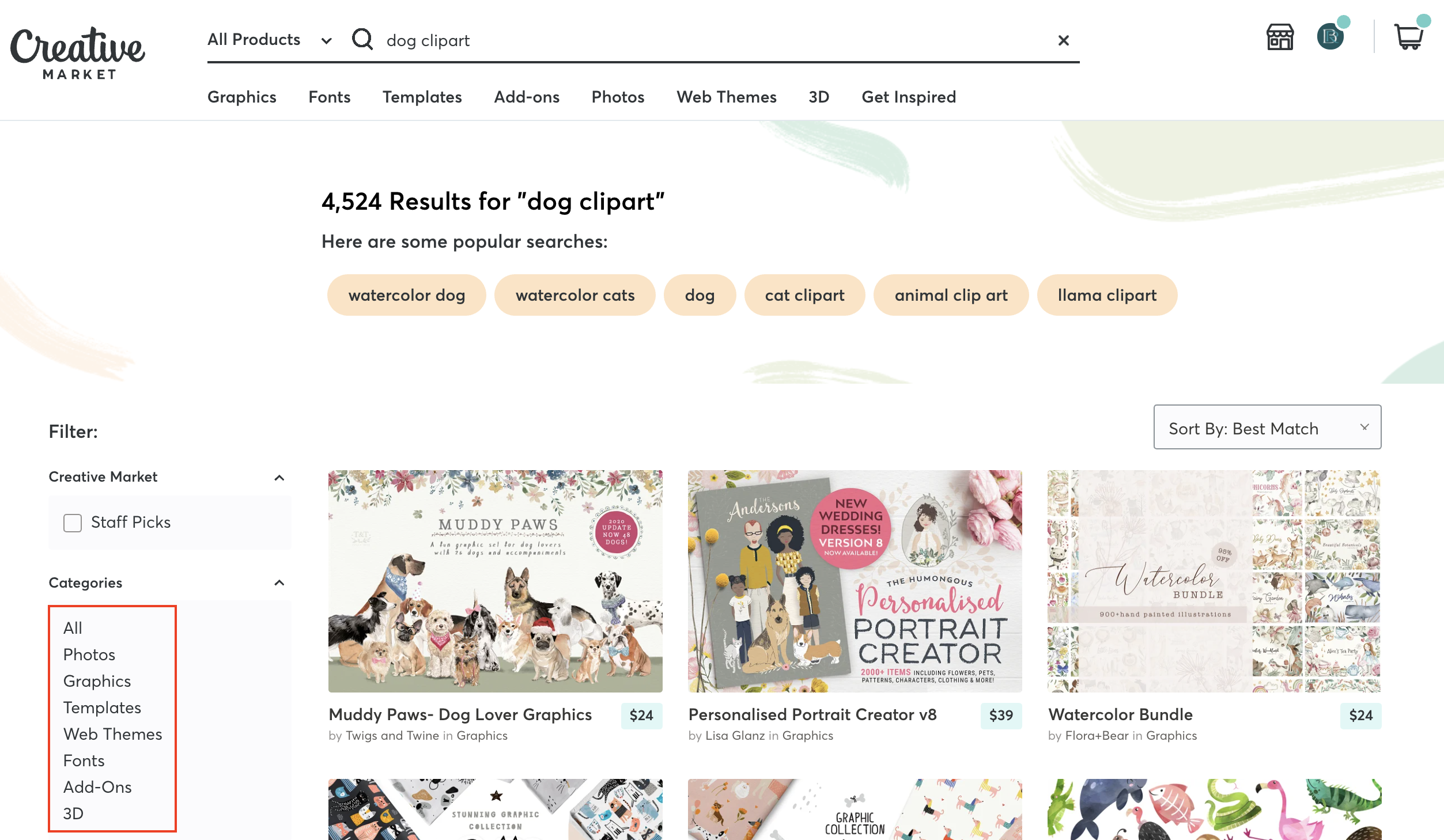 Filtering Search Results
Your search keywords will bring up search results from product titles, tags, descriptions, and shop names, so it often helps to use our search filters, properties, and categories to narrow down results to relevant products.
After entering a search term, you can refine search results by picking a price range, selecting file types, or selecting other properties: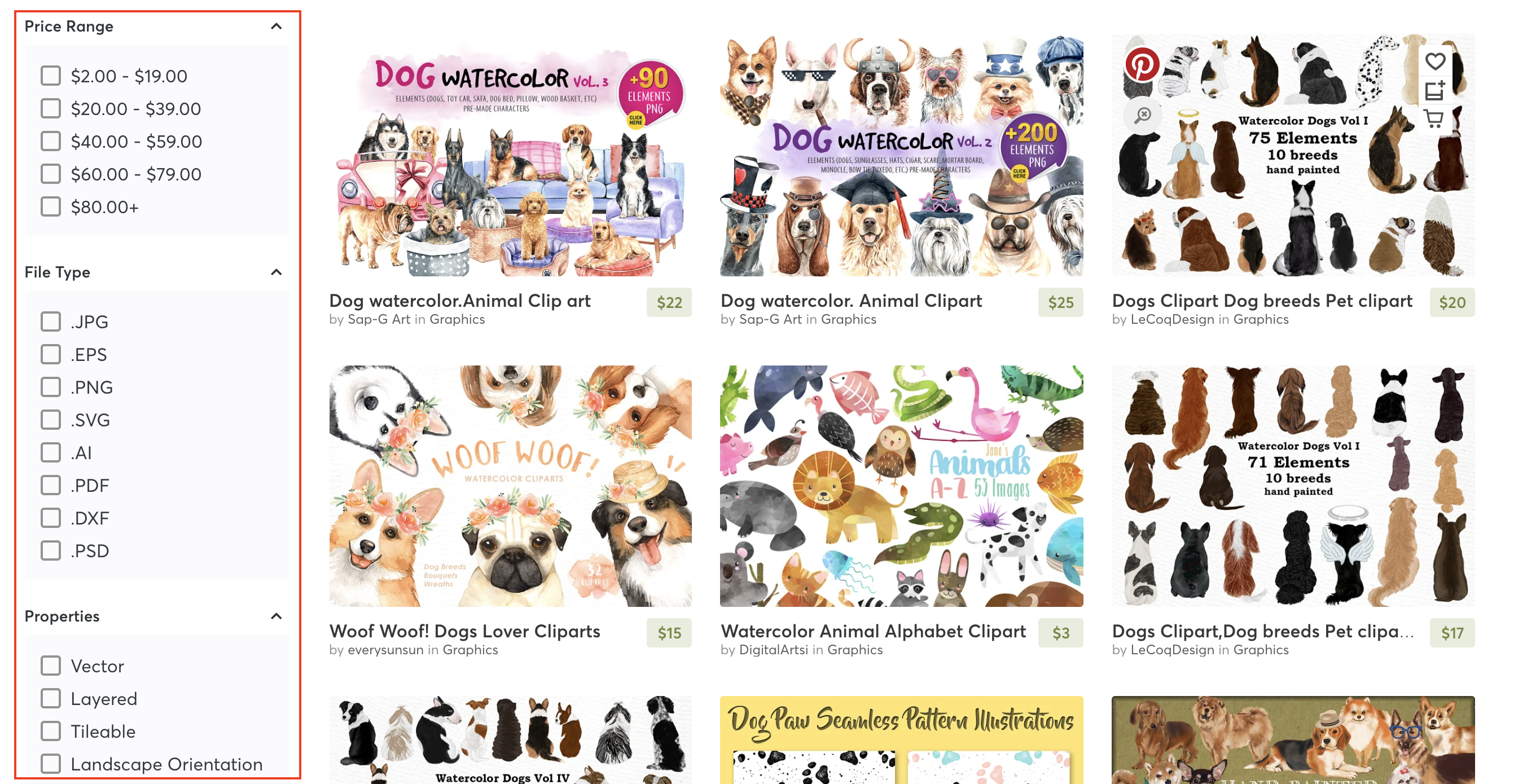 Note: If you filter by file type, the search results will show products that contain files of that type. Please note that the products may possibly contain other file types that are relevant to the actual use of the product. It's always important to review specific product descriptions carefully to get a full picture of software compatibility of any given product. Additionally, note that searching for terms like "mockup" will also include products that state "No mockup included" in the description.
Searching for a Shop
You can also use our search bar to search for a shop, by username or the name of the Shop Owner. This is helpful if you know who made the product you want, but you're not sure which of the seller's products fits your needs.
Searching within a Shop
Each of our shops has a search bar that will enable you to search for products from within their specific shop. This comes in handy for shops with hundreds of products. Just visit the shop's profile to begin searching. You can do this by clicking their name beneath any product title, or by visiting their shop URL directly.

What if I don't find what I'm looking for after searching? Can I request a custom product?
Creative Market has hundreds of unique independent Shop Owners who list thousands of new Products each day, but even with a constantly growing inventory of millions of products, we know that sometimes your needs are very specific. If you find a product that might meet your needs with some modifications, or a seller whose style you like, drop the seller a note to find out if they'd be interested in creating a custom product for you, or providing customization services on their product for an additional fee.
You can also check out these helpful tips about searching the site, put together by our Search Engineer.
What if I can no longer find a product that was previously listed?
All of our Shop Owners can add and remove products at their discretion. If a product that you know was listed on Creative Market in the past isn't coming up in a search anymore, it's possible that the seller removed the product from their shop. You can contact them directly to ask more questions about the product and ask whether it might be re-listed in the future.