Technical Issues with your Purchase
Determining if you have the right software
We recommend that you review the product description written by the shop owner very carefully before you purchase. Many shop owners clearly describe what software is required, right in the body of their listing description. Also, pay particular attention to "File Types" and "Requirements" in the product specifications column on the right side of a product page (boxed in red below). This shows important information about file types and software compatibility.
For example, the image below shows that there are AI files in this product. This means you'll need Adobe Illustrator to open and edit the product. (You can view a listing of all of the files in the product by clicking "All Files.") Also, based on the Compatible with... and Requirements specs, you'll need Illustrator version CS3 or higher. For more information about common file types, check out this article.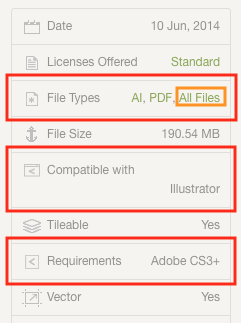 Many shop owners include User Guides or "Read Me" files that will get you started after you download the product. Make sure to review these to learn how to work with your new purchase! 
If you're still unsure what you'll need, we recommend that you contact the shop owner directly from the product page by clicking the Message icon on the righthand side of the screen.
Technical issues with the product
Do you have a technical issue with the product? 9 times out of 10 the shop owner is able to resolve your technical concern, so you should contact the shop owner directly to get your specific question answered. Do this by sending them a private message or posting in the comments section of the product page.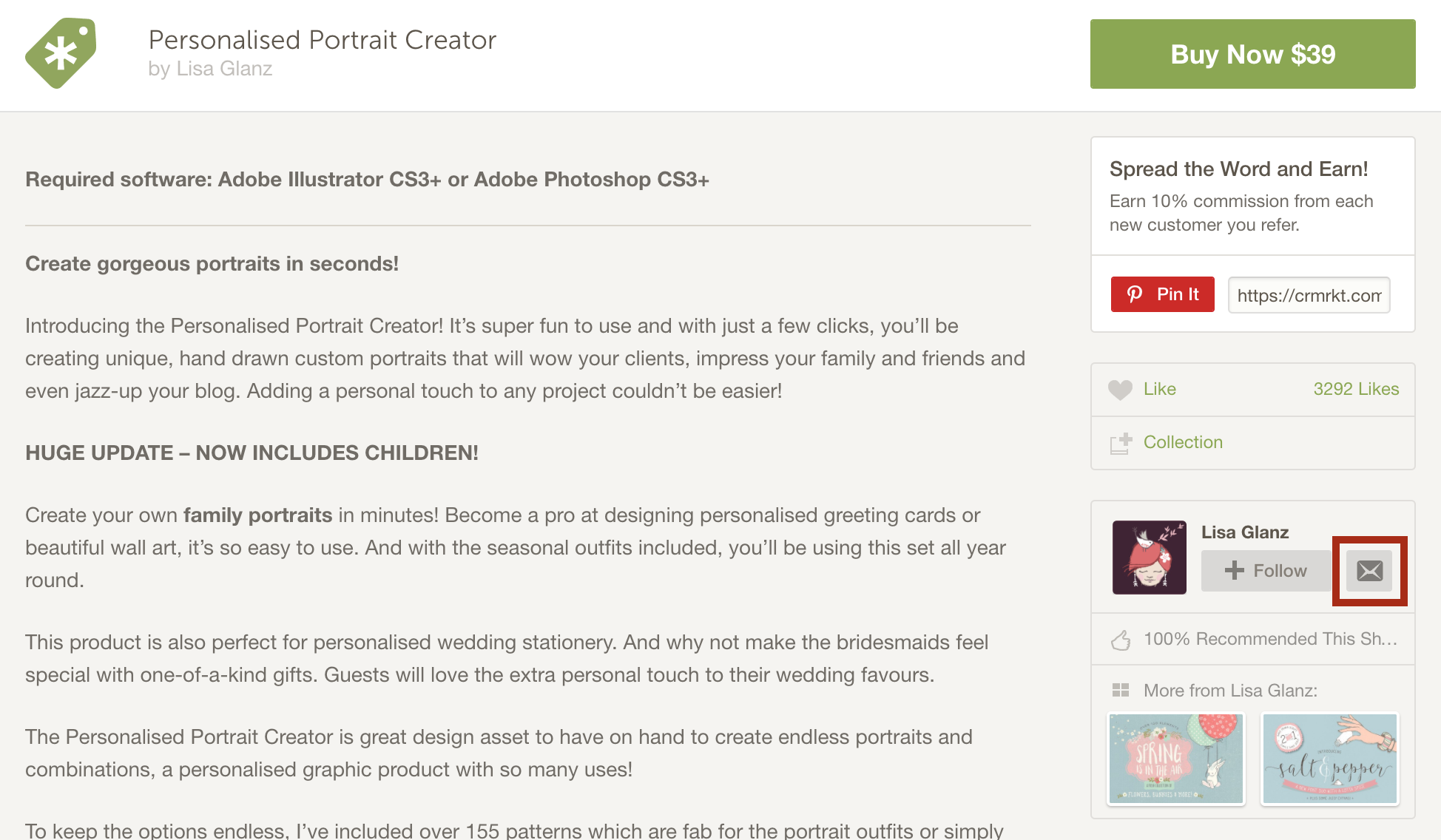 Most shop owners sell on Creative Market part time, so they may take a few days to reply. Please note: If we contact them on your behalf, it increases the time to reply to you. However, if you don't receive a response in a couple of days, please feel free to contact Support.