How can I open a shop on Creative Market?
Head on over to the Shop Request page to learn more about why you'll love selling your unique design content on Creative Market. Send us a shop request by clicking Open a Shop.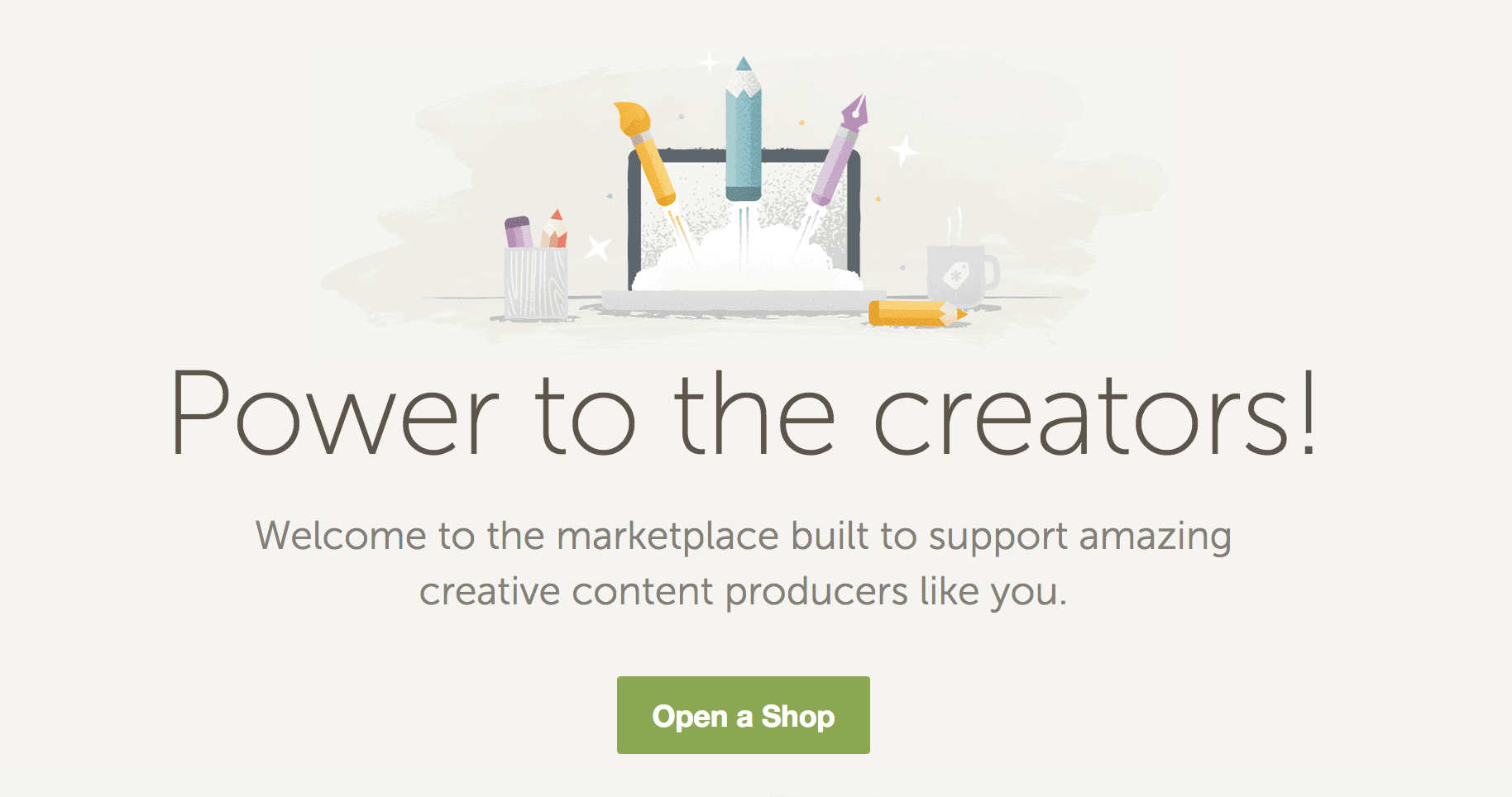 Once you click on Open a Shop, you'll see this screen: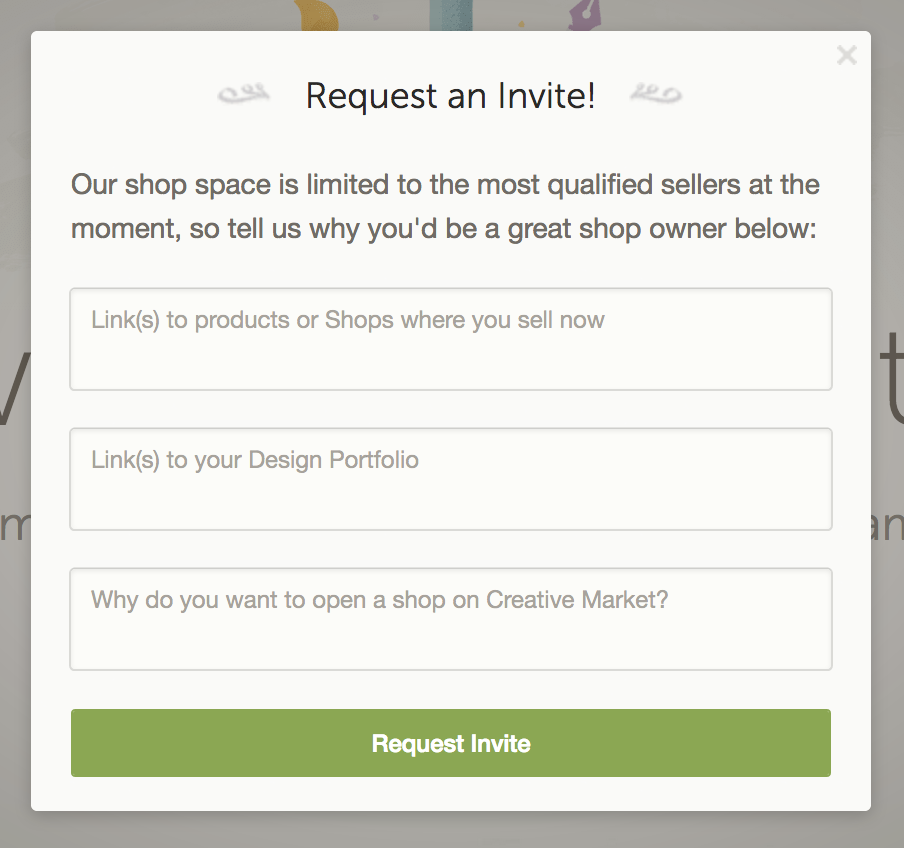 If you're selling your products somewhere else right now, include the links in the first box. If not, that's okay! Just put "not selling anywhere right now". 
Include your online portfolio in the second box. If you don't have an online portfolio yet, you can create free online portfolios on site like Behance and Carbonmade. Please make sure the portfolio included is online. We will not look at attachments or downloads. Also, avoid using link shorteners like bit.ly when sending us links to your work.
Make sure there are 10-20 samples of your best work that relates to things that you would like to sell on Creative Market. For more details about what we're looking for, check out this article.