Managing your Profile and Privacy settings
How to edit your profile: Username, Email, etc
You can edit all of your account information (name, username, email address, social links, etc) on your Account Settings here. Just edit to what you would like to your profile to reflect, then hit the green Update Settings button to save all your changes.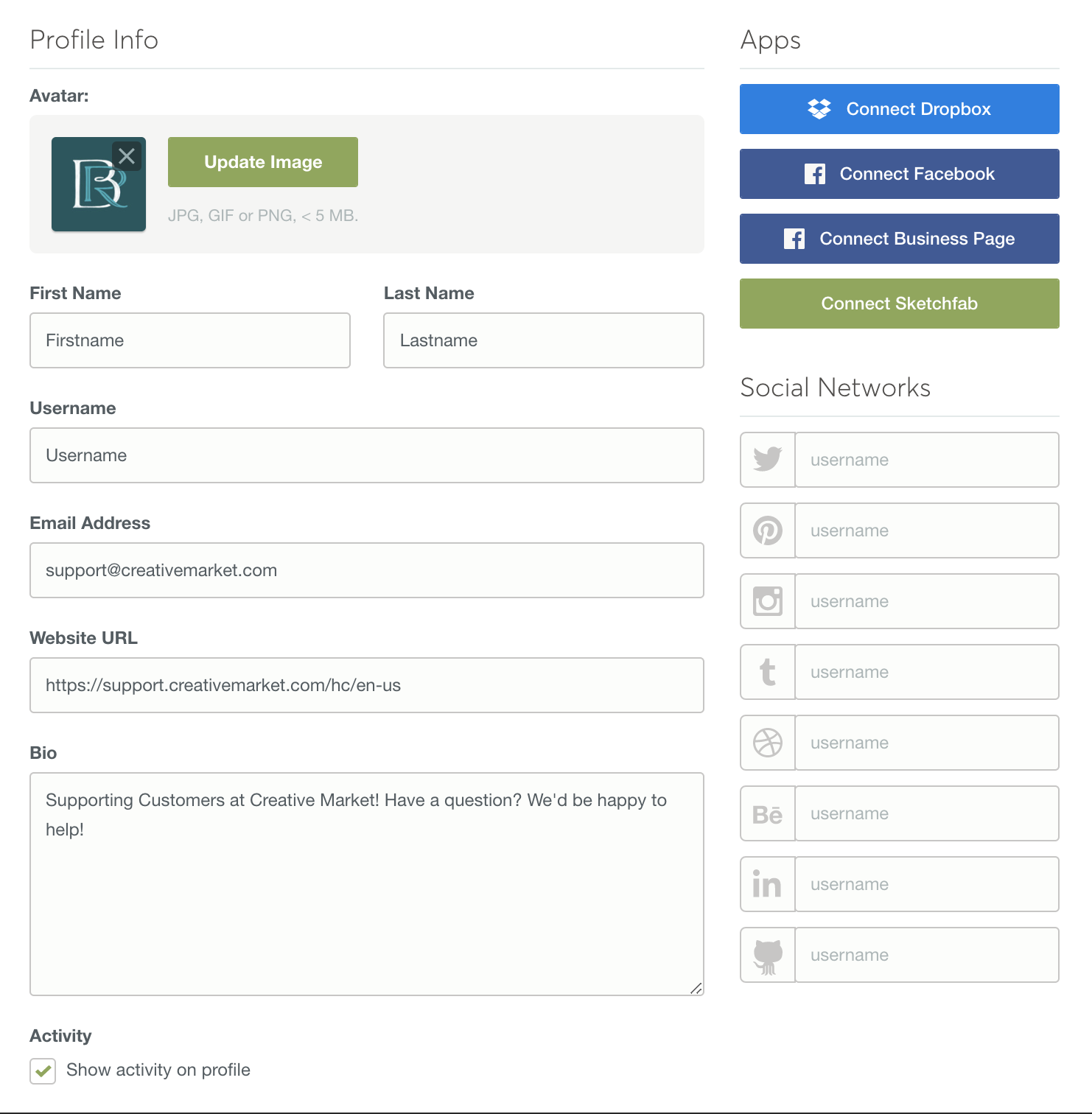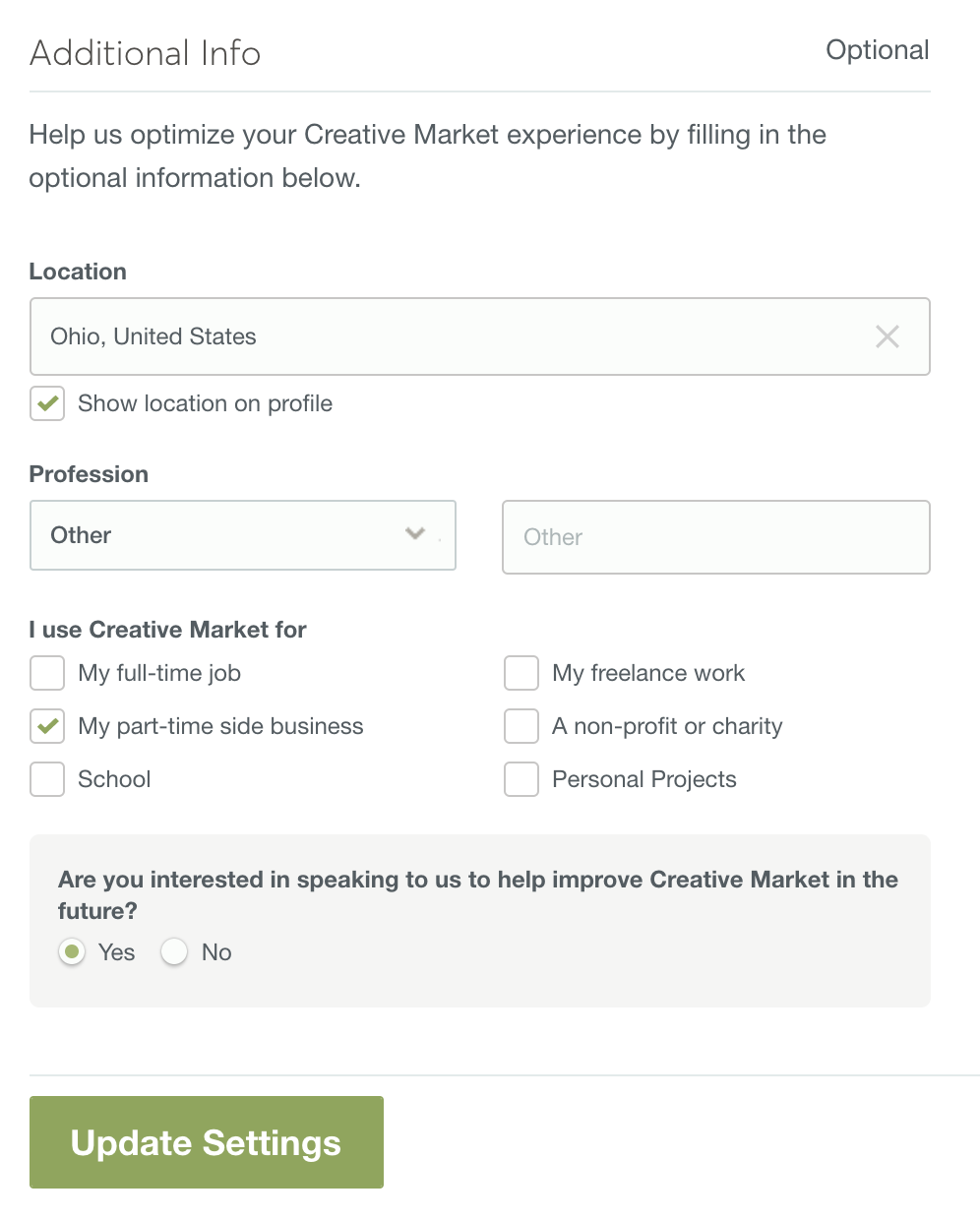 ---
Your Account's Privacy Settings
You may make your account activity private just by checking a box in your profile settings. In your profile settings, scroll down to the middle of the page to Activity:

Unchecking the box ☑️Show Activity on Profile will hide your activity - including likes, recommendations, people you follow, comments you make, and collections - from anyone who visits your profile on Creative Market. No one but you will have access to a full list of this activity. (Please note that comments you make on a product page or discussion will still be visible to people on the site who visit that page.) This setting will also hide the location set on your profile. Please note that your purchase activity is automatically hidden. Whether or not you have shown activity on your profile, your purchase activity will still be hidden.
Hiding your location
Our system now auto-populates your location in your profile, and you may choose to hide that from your profile if you'd like. If you'd like to hide your location, visit your profile settings, scroll down to the bottom of the page to Location, then make sure ☑️Show Location on Profile is unchecked. Please note that if you elect to hide your profile activity, your location will also automatically be hidden.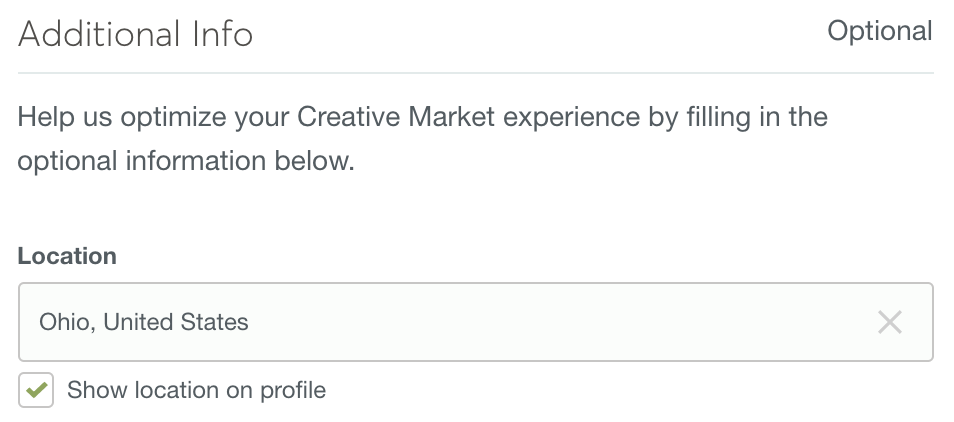 GDPR & CCPA Privacy Laws
You may learn more about how your data is used in our Privacy Policy. If you're located in the EEA and wish to exercise your privacy rights in relation to the GDPR, please contact us here. If you are a California resident and wish to make a request in relation to the CCPA, please visit this form. You may also unsubscribe from our newsletters at any time from your account email settings.