How do I edit my account information?
You can edit all of your account information (name, username, email address, social links, etc) on your Account Settings here.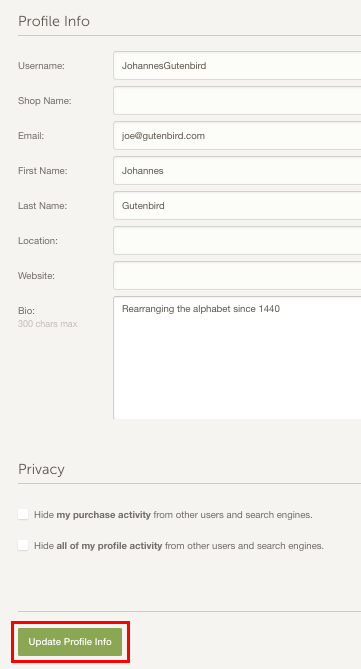 Just edit to what you would like to your profile to reflect, then hit the green Update Profile Info button to save all your changes.