What are Collections?
"Collections" is a feature that lets you save and organize your favorite products on Creative Market. You can collect your favorite products or save items for an upcoming project. On each product page, you'll see a Save To Collection button below the purchase button. You can access your Collections directly from your profile page.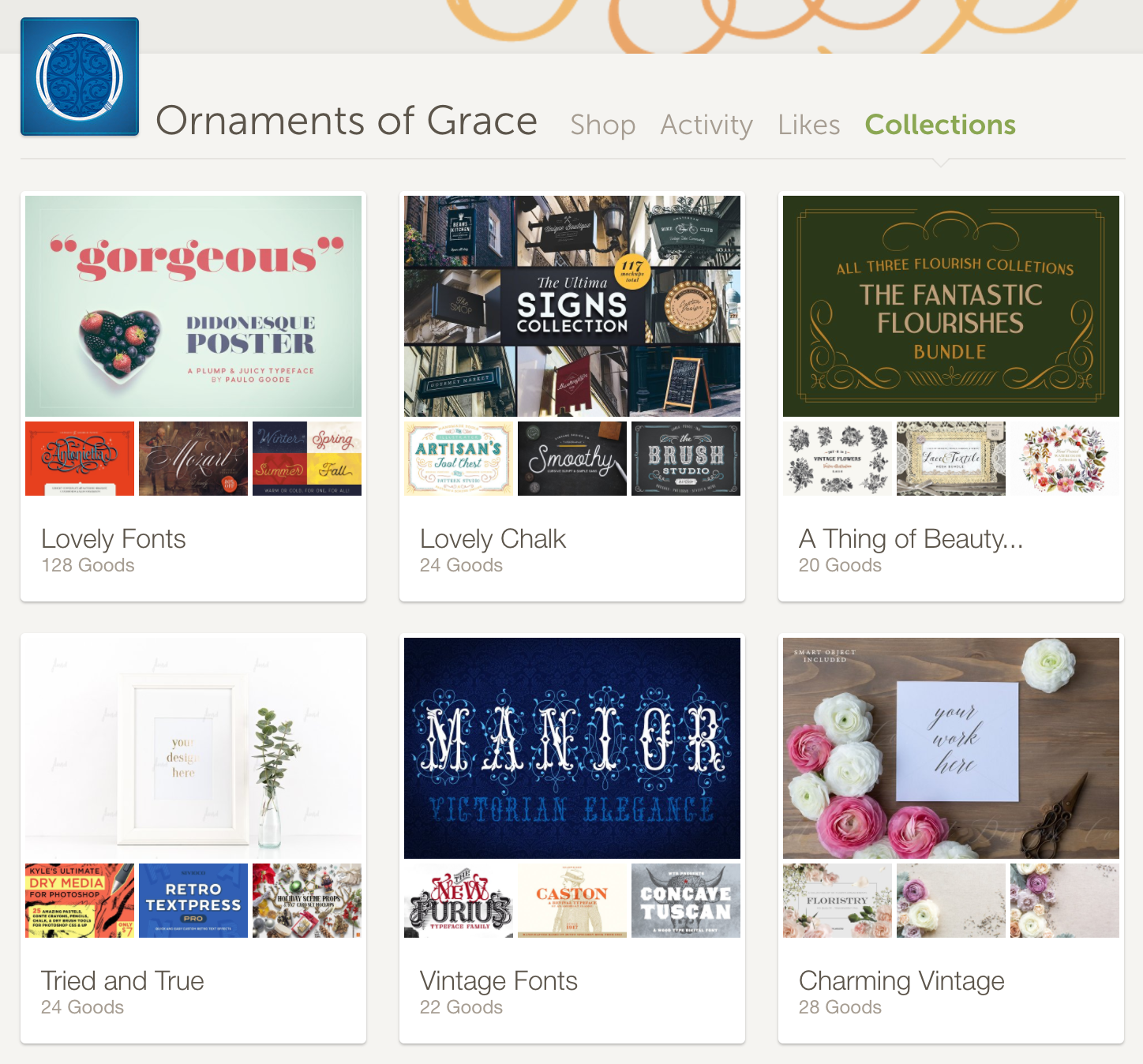 We currently do not have the option to set individual Collections as private. However, your Wish List is always private, so you may add items onto that list to keep them from being viewed by others. If you wish to set all of your Collections to private, you can do that by hiding your profile activity, which can be done on your Settings page. This will hide ALL of your Collections.