How do I view new items in the marketplace?
There are three ways that our products are sorted into in our product directory: Popular, Recent, and Handpicked.
To see the newest items in all categories, you can visit our Recent Products page directly. You can also change the results to show Popular products or Handpicked products, which are items curated by our team. You can filter by category on the right: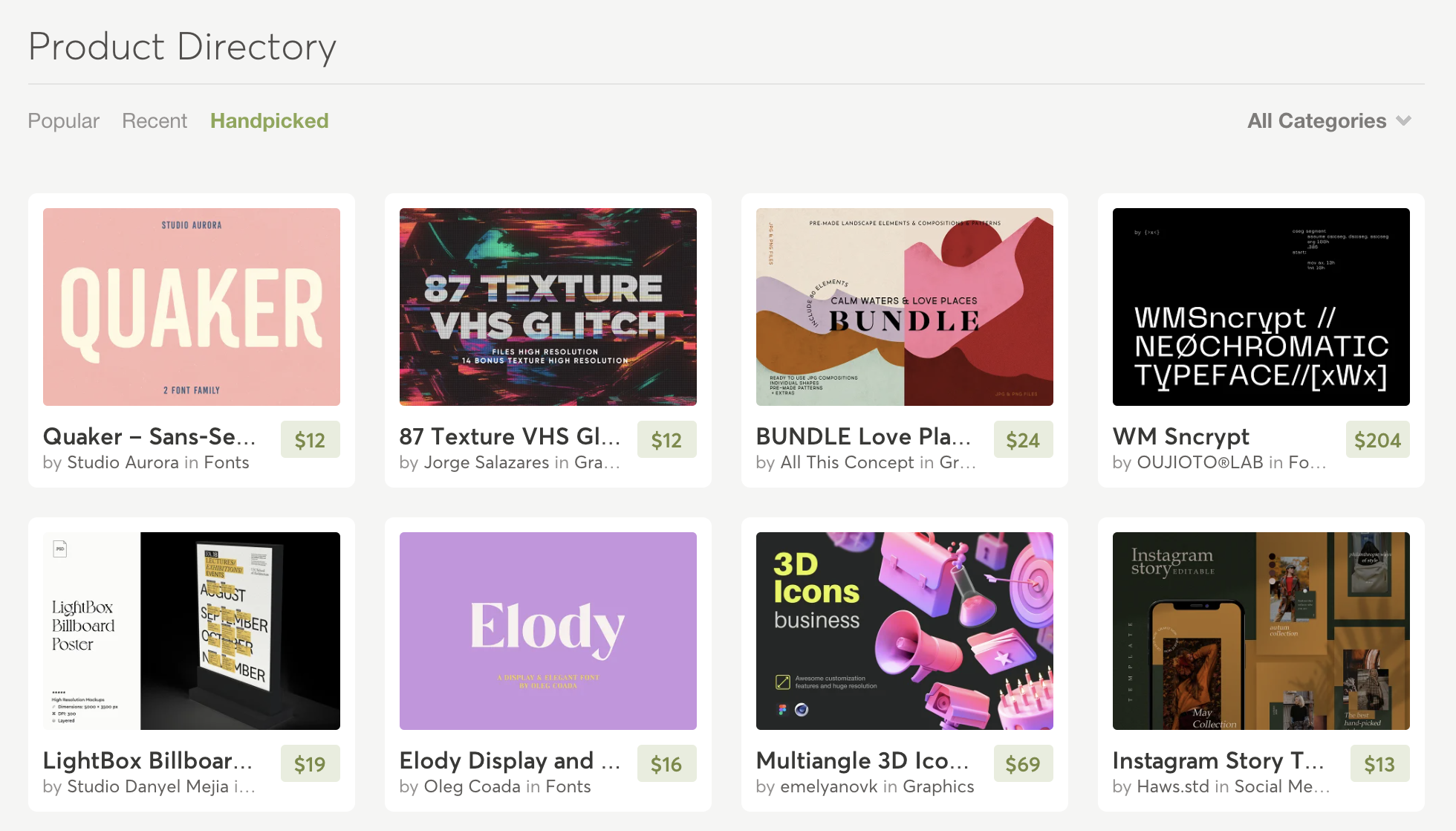 You can further specify what you'd like to see by browsing the Newest items from each category on the site (Graphics, Templates, Themes, Fonts, Add-ons, 3D). You can filter results to Newest by using the drop down on the right, right above search results.